How it works?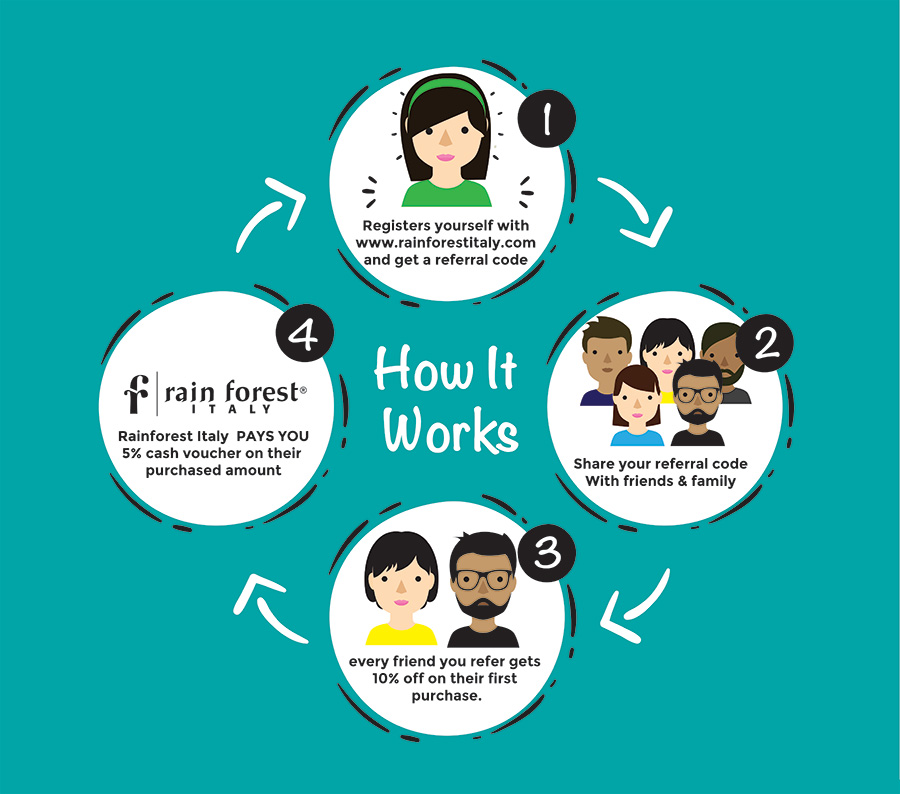 Frequently Asked Questions
Please read the detailed T&C for more information
Rainforest Italy reserves the right to modify the Refer and Earn Terms and Conditions at any time, at its sole discretion, and without notice. Participation in the Program is considered acceptance of the Program Terms and Conditions and any modifications which might be made. Rainforest Italy may also, in its sole discretion, change, cancel, suspend, or modify any aspect of the Program without notice. Rainforest Italy reserves the right to disqualify any customers or prospective customers at any time from participation in the Program and cancel any associated reward that has been credited/ to-be credited in the form of vouchers or credit to a customer or prospective customers. Rainforest Italy reserves the right to cancel any order placed via the referrer code or reward voucher, at any time as per its discretion. In all above cases, and others laid out in detailed Refer and Earn T&C the company is not liable for any loss of the customer or prospective customer.